Are you running a small business that needs to attract new customers online?
Let our web agency design you a selling logo and visual identity, build a website or a webshop and implement a SEO strategy so you can become visible in Google as soon as possible.
Our web agency has everything you need to get started!
Five steps to make you visible
Logo, corporate or branding identity, trademark registration, templates, layouts for web and print (business cards, flyers, banners, brochures) and other marketing materials.
A simple landing page, a multi-page website or a Woocommerce webshop. Improvement or updating of already existing Wordpress websites.
Effective search engine optimization with rental links or permanent links, SEO analysis with professional tools Ahrefs. Backlink checker, broken link checker, keyword generator and other tools to help you improve your website and see how it performs.
Advertising in Google Ads or Microsoft Ads (Bing), ads on Instagram and Facebook incl. text and image, cutting out irrelevant keywords.
Price: from 799 SEK /hour
We optimize and protect your advertising traffic from competitors who want to steal your advertising budget.
Pris: fr.o.m. 749 SEK månad
Good design and a user-friendly website help the company to retain customers and attract new ones, as well as to raise the prices for their own services.
We create the right conditions for traffic to convert to sales
Evaluate the target group and consider a strategy to attract new customers to your website.
Bring out your strengths through a tailored design and appealing copywriting.
Help you get started with your own website. You can make changes yourself and we provide you with one month's support at no extra cost.
We are a small focused graphic and web design agency based in Stockholm. With more than ten years of experience in branding, web development and digital marketing, we know exactly what a start-up needs to have, in order to make itself visible on the web. And that's exactly what we offer our customers: stylish and appealing design, tailored and easy-to-use websites, advertising via Google and social media, SEO links and much more. We have a small team, which is very flexible and attentive to all your requests. Even the smallest assignment is important to us! Our specialists always have direct contact with the customer to be able to carry out their work as quickly and smoothly as possible. An advantage for you as a customer is short waiting time, a lot of control over what is happening in the project and a 100% satisfaction guarantee.
Contact us and get a free 15-minute consultation!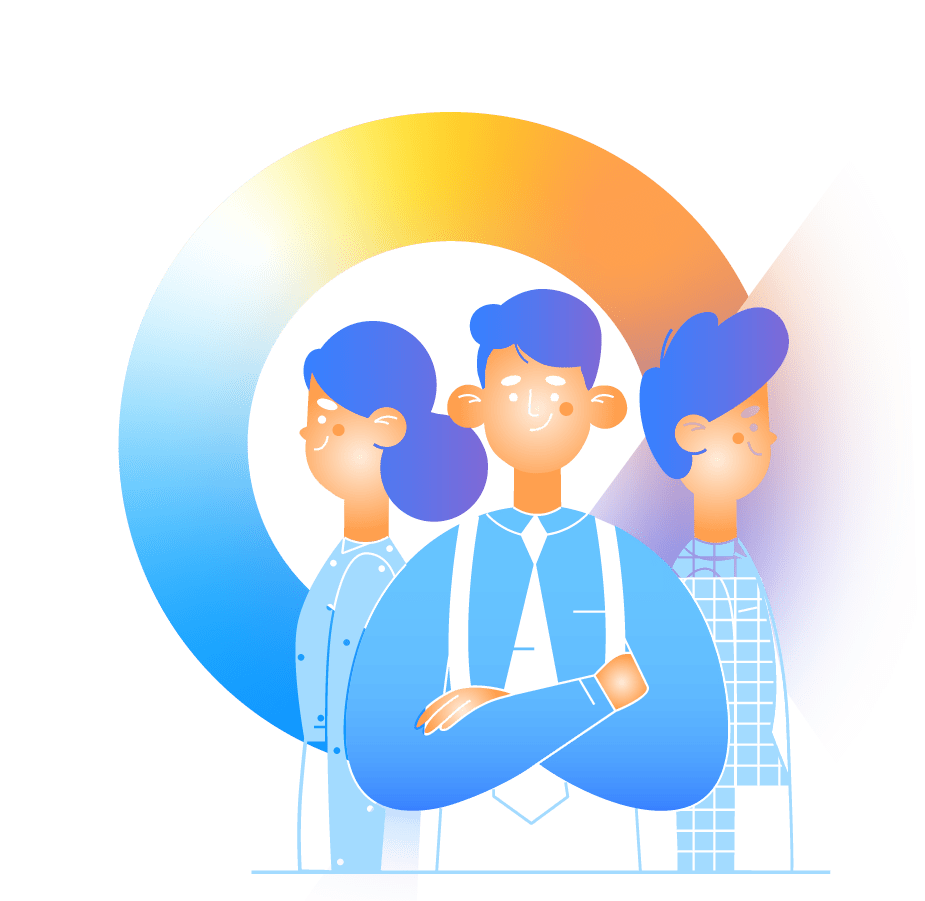 Read more about our services